Green Gazpacho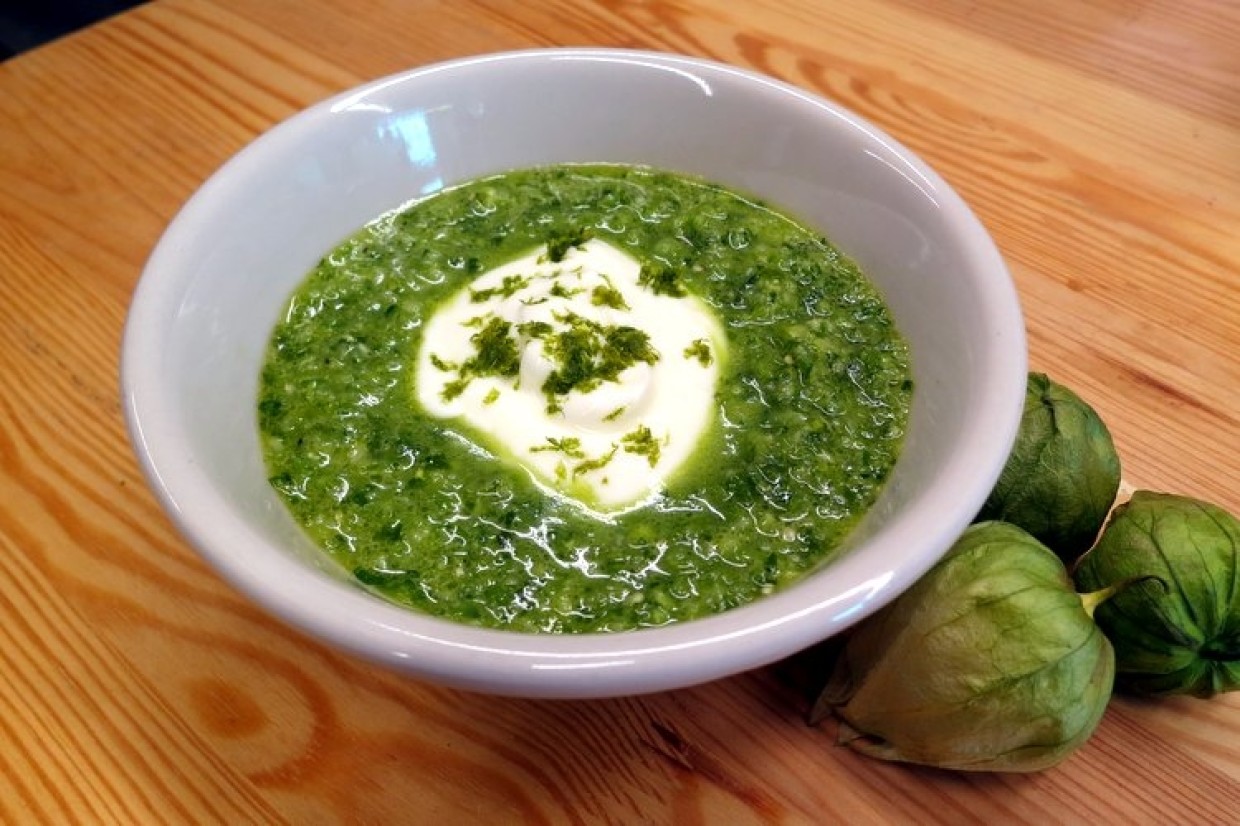 (from the rebar cookbook)
1/2 lb tomatillos
1/2 lb zucchini
1/2 lb cucumber
1 green pepper
1 bunch scallions
4 garlic cloves
2 jalapeno peppers
1/2 cup olive oil
1/4 cup rice wine vinegar
1/4 cup basil, parsley, cilantro
juice of 3 limes
1 tsp salt
1/2 tsp pepper
1 cup sour cream
zest of 1 lime
Remove husks from the tomatillos and give them a rinse,
Roughly chop the tomatillos zucchini, cucumber, pepper, garlic, scallions and jalapeños.  Place the chopped veggies in a large bowl and toss with olive oil and vinegar.  Cover and refrigerate overnight.
In a food processor or blender pulse the marinated veggies with herbs and half of the lime juice.  Add water to get desired consistency.  Season with salt, pepper, more lime juice and sugar to counter acidity.  Chill and serve with sour cream and lime zest on top.